Microcosm
Microcosm Post-Launch Update!
---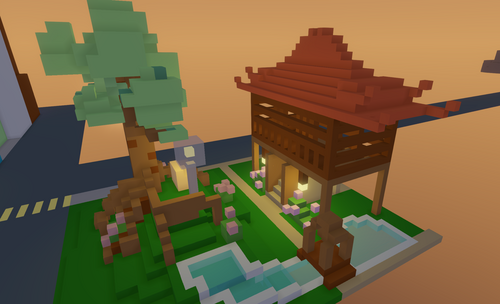 (TLDR: weekly updates starting soon, plus a list of big planned features at the bottom!)
Hey everyone. Thanks so much to those of you who have already purchased Microcosm! Your support and feedback so far have been lovely. I just wanted to post a quick update to let folks know a bit about my future plans for Microcosm.
I've spent a good bit of time since EA release figuring out which bugs, features, and changes should be tackled first, and how to best go about that. I believe I've gotten this down to a pretty good list of things I would like to add to the game. My plan is to start releasing an update each week, starting next week. Right now, I'm thinking those will go live on Thursdays or Fridays, but I may just stay flexible about that part. As development continues, I'll continue to reevaluate whether the weekly release schedule is working, or needs to be changed up.
Below is my current "big ticket" feature list in no particular order. Alongside these larger features, I'm also planning to add Steam-specific features like cloud saves and achievements, along with lots of smaller features, improvements, and bugfixes!
Big Planned Features!
PLEASE NOTE: all of these items are pending more research into their technical feasibility. Something may end up just not being realistic for technical reasons, although I don't [i]currently[/i] think that'll be the case for any of these items.
Export to additional file format(s): I'd love for folks to be able to upload their creations to Sketchfab etc, and share them with people who don't have access to VR equipment yet.
Copy/paste: You knew it had to be coming sooner or later, right? There are some big technical hurdles around this that may require a change to the savefile format, but I'm very excited to tackle this challenge.
Undo support: Pretty self-explanatory, I think! This should help make experimenting in Microcosm painless.
Infinite drawing space: Oh man, this will probably be a bit of a challenge, and will certainly require changes to the savefile format, but I think it will be worth it.
Multiplayer support: It would be incredible to build and explore Microcosm worlds with friends, but multiplayer VR isn't exactly the easiest thing in the world to test with one person who owns one headset!
Alright, that's all from me for right now. Thanks again for the support so far!
-paul